The Mandevilla from a small cutting to your garden
In this blog you will read about the cultivation process and the dispatch of the Mandevilla. What does the journey of a plant from the nursery to the consumer look like? We describe what the plant goes through from when it is a small cutting till it is a full-grown plant that is delivered at your home.
The cultivation
The cuttings of the Mandevilla are first made around May. This happens in a special section, where extra attention is payed to the plants. In this stage the plant is still very vulnerable.
After the plant has grown its roots, it is replanted in a bigger pot together with other cuttings. In the growing process, the plant is guided by the rack or the bamboo sticks until it is a full-grown plant.
When spring comes, the plants will be in the last phase of the growing process. In April the first plants will be ready for sale. The most beautiful plants are gathered and prepared for orders.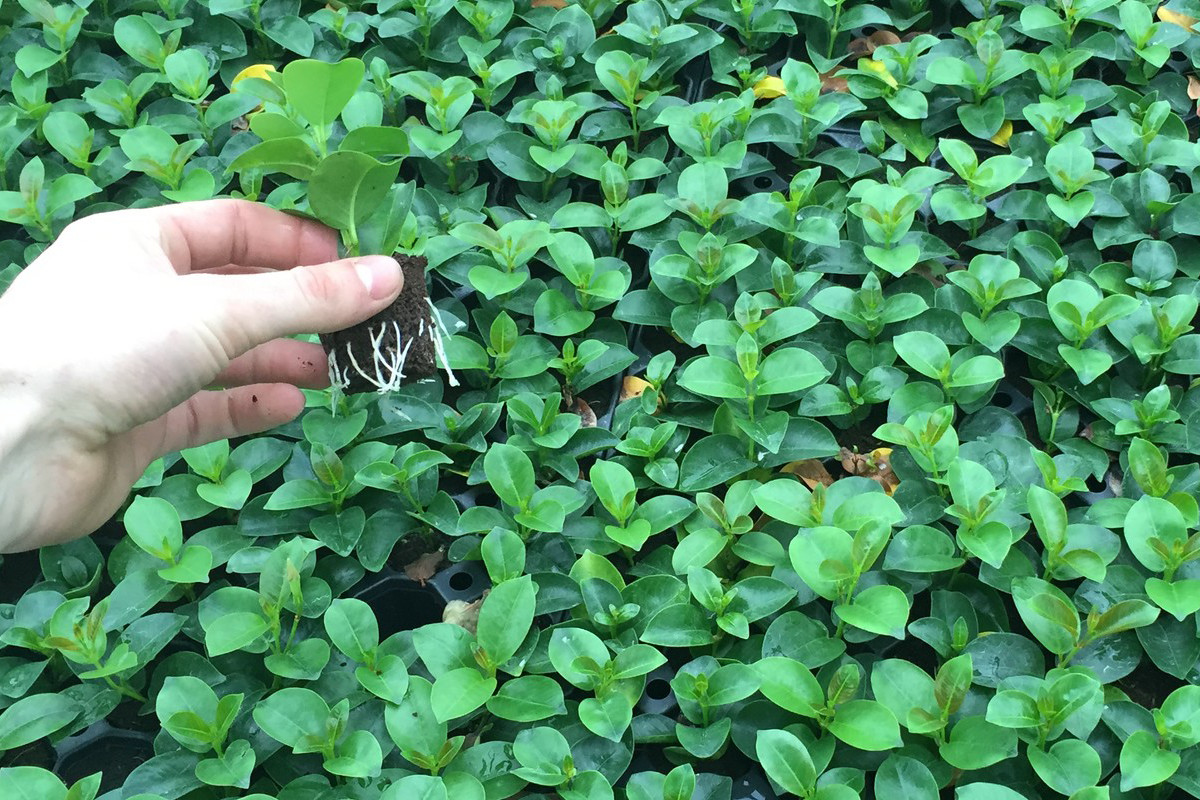 Preparing and sending
The moment an order is placed, we receive a notification in our system. On working days we print our orderpick-lists at 12 PM. After this we find the finest plants in the greenhouse.
After all the plants are collected, the pots are packed in a plastic bag and taped closed. After this, the plants are wrapped in kraft paper where appropriate, so it is fun to give the plant as a gift. If you add a personal message to the order, it will be attached on a specially designed little Mandevillashop.com postcard.
The plants are packed in boxes that have the same height as the bamboo sticks, which ensures that the plants are securely stuck in the boxes. This way, possible damage to the plants during transport is prevented. After a journey of a maximum of 2 days, the plant arrives at your home and it is best to unwrap the plant as soon as possible as it needs sunlight. If the plant is a little dry, immediately provide it with some fresh water. Read more about nursing tips here.
If you have any questions regarding this blog, please do not hesitate to contact us at [email protected]or our Facebook page. This way we can keep improving our blog and keep it up-to-date.